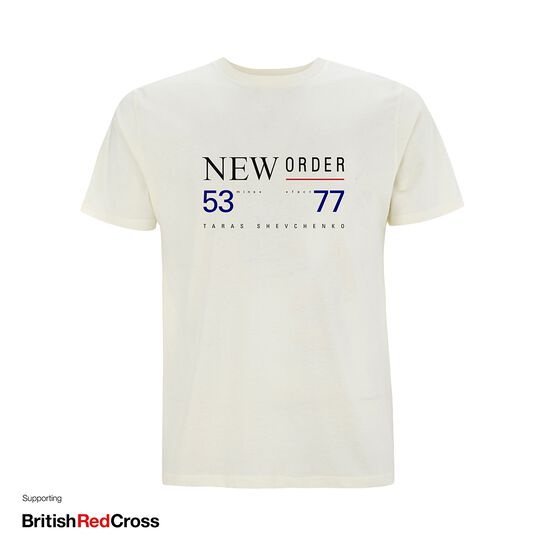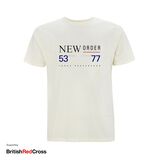 New Order
Taras Shevchenko T-Shirt (Ukraine Crisis Appeal)
Disponibilidad:
Seleccionar estilos para disponibilidad
To support the people affected by the Ukraine crisis, we will be donating profits from each t-shirt sale to the British Red Cross who are helping with the humanitarian effort on the ground*
In November 1981 New Order performed one of their earliest shows at the Ukrainian National Home in New York City.
This t-shirt features a new design taken from the Factory Records released film of the show.
The Ukraine Crisis Appeal will support people in areas currently affected and those potentially affected in the future by the crisis. In the event that we raise more money than can be reasonably and efficiently spent, any surplus funds will be used to help us prepare for and respond to other humanitarian disasters anywhere in the world. For more information visit https://donate.redcross.org.uk/appeal/disaster-fund
*£10.00 from each t-shirt sale will be donated to the Red Cross
The British Red Cross Society, incorporated by Royal Charter 1908, is a charity registered in England and Wales (220949), Scotland (SC037738), Isle of Man (0752) and Jersey (430).