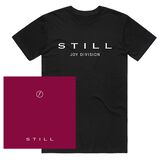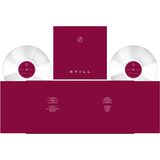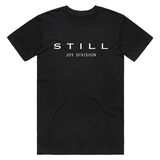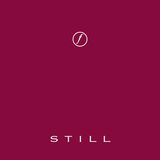 Joy Division
Still 40th Anniversary 2LP + T-Shirt Bundle
Pre-order included
Disponibilité :
Sélectionner les styles pour la disponibilité
'Still' is a compilation album first released in 1981 after the death of Joy Division singer Ian Curtis. Their two previous albums had already cemented the Manchester's band's iconic status in music history and 'Still' filled in gaps.
It featured previously unreleased studio material, two non-album tracks 'Dead Souls' and 'Glass' and a live recording of Joy Division's last ever concert, at Birmingham University. The show included the only live performance of 'Ceremony' by the band, who later morphed into New Order and released it as a single.
Side A
Exercise One
Ice Age
The Sound Of Music
Glass
The Only Mistake
Side B
Walked In Line
The Kill
Something Must Break
Dead Souls
Sister Ray
Side C
Ceremony
Shadowplay
Means To An End
Passover
New Dawn Fades
Twenty Four Hours
Side D
Transmission
Disorder
Isolation
Decades
Digital