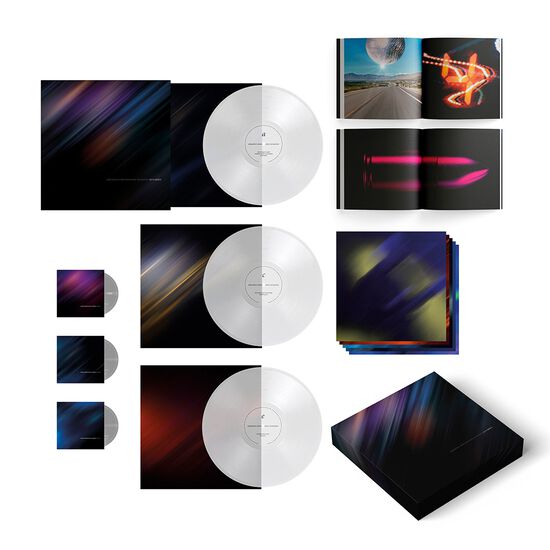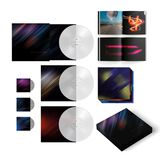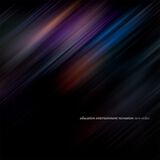 New Order
education entertainment recreation (Live at Alexandra Palace) [Super Deluxe Boxset]
Price reduced from

€ 136,99

to
€ 82,19
Exclusive limited edition deluxe box featuring the Blu-ray film, 2CD set, 180g 3LP on special crystal clear vinyl, hardback book and x5 12" art prints.
Recorded live on 9th November 2018 (their only UK show of 2018), 'education entertainment recreation' is a brand new live album from London's Alexandra Palace.
This strictly limited and exclusive deluxe box features:
Blu-ray Film
2CDs of the audio
180g 3LP Vinyl *
48pg Hardback book *
Five 12" art prints *
*exclusive to the box
Sonically and visually spectacular, spanning 2 hours 20 minutes, the show joyously mixed New Order classics, their latest acclaimed album 'Music Complete' and Joy Division's finest.
Opening with 'Singularity' from 'Music Complete', they eased back in time to 1993's 'Regret', to 'Love Vigilantes' from 1985's 'Low-Life' to 'Ultraviolence from 1983's 'Power, Corruption and Lies'.
Later, their power over the dance floor was proven by sublime performances in the manner of the celebrated extended 12 inch remixes they are synonymous with - on 'True Faith', 'Blue Monday' and 'Temptation' before a three song Joy Division mini set to end
The Times *****
"the pristine power of the band….filled the sometimes unforgiving space of Alexandra Palace quite magnificently"
Clash
"a celebration of innovation, fabulous tunes and a career that has mined gold from tragedy"
Unboxing
Blu-ray (Film):
1. Introduction
2. Singularity
3. Regret
4. Love Vigilantes
5. Ultraviolence
6. Disorder
7. Crystal
8. Academic
9. Your Silent Face
10. Tutti Frutti
11. Subculture
12. BLT
13. Vanishing Point
14. Waiting for the Sirens Call
15. Plastic
16. Perfect Kiss
17. True Faith
18. Blue Monday
19. Temptation
20. Atmosphere
21. Decades
22. Love Will Tear Us Apart
CD 1:
1. Introduction
2. Singularity
3. Regret
4. Love Vigilantes
5. Ultraviolence
6. Disorder
7. Crystal
8. Academic
9. Your Silent Face
10. Subculture
CD 2:
1. BLT
2. Vanishing Point
3. Waiting for the Sirens Call
4. Plastic
5. Perfect Kiss
6. True Faith
7. Blue Monday
8. Temptation
9. Atmosphere
10. Decades
11. Love Will Tear Us Apart
LP 1 / Side 1:
1. Introduction
2. Singularity
3. Regret
4. Love Vigilantes
5. Ultraviolence
LP 1 / Side 2:
1. Disorder
2. Crystal
3. Academic
4. Your Silent Face
LP 2 / Side 1:
1. Sub Culture
2. BLT
3. Vanishing Point
LP 2 / Side 2:
1. Waiting for the Sirens' Call
2. Plastic
3. Perfect Kiss
LP 3 / Side 1:
1. True Faith
2. Blue Monday
3. Temptation
LP 3 / Side 2:
1. Atmosphere
2. Decades
3. Love Will Tear Us Apart