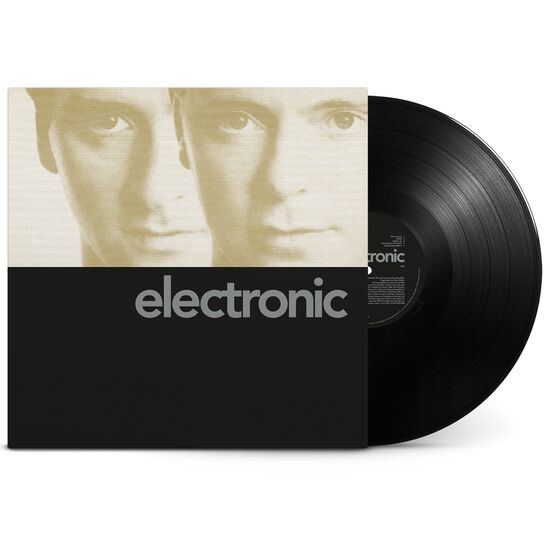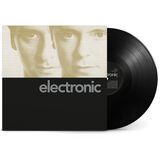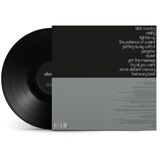 Electronic
Electronic (1LP Black)
This vinyl reissue features the black cover on vinyl for the very first time, which was first used on the CD version released in 1994.
Electronic were the coming together of Bernard Sumner and Johnny Marr in 1987. This was the year of the sudden and wholly unexpected demise of The Smiths, who imploded in July after Marr left the group. Two months later, midway through a North American tour, Bernard Sumner shocked his bandmates by announcing that he planned to take time out from New Order.
Marr and Sumner had met in 1984 when Marr added guitar to Atom Rock by Quando Quango, an electro-dance track co-produced by Sumner. Marr sums up their coming together for Electronic; 'We were two musicians who wanted to get away from the suffocating politics of the band. At the same time, it was OK for duos and DJs and non-groups to make records, and that really appealed to Bernard and me."
The project was a joyous Venn Diagram of Sumner and Marr's influences. Although ostensibly coming from different disciplines, the experimental dance-pop of New Order and the fullbodied jangle of The Smiths, their common interests were many: dance music, a good tune and pushing musical boundaries. At the time of release (May 1991), 'Electronic' was met with huge acclaim and stands up as one of the most important electronica albums of all time…
The Vox scoring it 10 out of 10 said: "Electronic is simply a 100 per cent pure distillation of Marr and Sumner's respective talents. The hit single 'Get the Message' has it in a nutshell: it breaks no new ground; it simply achieves perfection".
Melody Maker said: "Each song is crammed with elaborate details and merits a treatise. Very basically, we're talking Europop, my all-time favourite genre. The overall effect is one of swirling magnificence… one of the greatest albums ever made".
Q Magazine scoring is 5 out of 5 said: "Its strength is in conflict ... The inexorable pounding of the beatbox versus the fragile sadness of Sumner's voice and the he/she's leaving stories; the symmetry of the synthesized or sampled sounds versus the sheer blood and bone physicality of Marr's guitar".
NME scoring it 8 out of 10 said : "This is a pretty 1990s sort of a record, fresh as a daisy and wearing huge new oxblood Doc Martens"
Side One
Idiot Country
Reality
Tighten Up
The Patience Of A Saint
Gangster
Side Two
Soviet
Get The Message
Try All You Want
Some Distant Memory
Feel Every Beat